Section exercise therapy «FitKids»
Section of the general physical education of children, aimed at the comprehensive harmonious development of the child.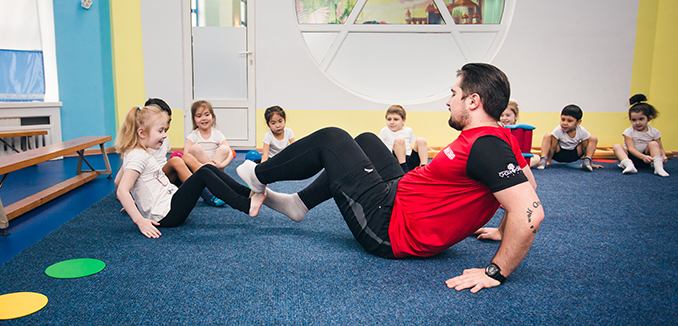 About the studio
The FitKids Physical Education Section is a section of general physical training for children aimed at the full harmonious development of a child. An individual approach to each child allows you to achieve the desired results, and the group format of classes instills in children the ability to interact in a team. A unique selection of exercises and active games, in accordance with the latest standards and studies of children's fitness, will allow your child to develop such skills as: coordination, speed, agility, strength, balance, flexibility. In addition, a prevention unit that focuses on prevention will allow your child to identify and prevent problems such as flat feet and poor posture. All classes are conducted in a playful and competitive manner, which allows children to complete all tasks, not paying attention to their complexity, and also learn new exercises more easily and quickly. The duration of the lesson is 40 minutes (2 times a week). Classes are conducted by the elite-trainer of children's fitness — Kazimirenko Denis.